November 9th, 2015
---
09:08 am - Alone; Severus Snape; G re-post from
hp_halloween
This is a re-post of my
hp_halloween gift for
stgulik. It's really about all the writing I did this year, but I thought it came out well nevertheless.

Title: Alone
Character: Severus Snape
Rating: G
Disclaimer: Not mine, I'd have been kinder
Warnings: A bit angsty
Summary: Many look for help from the dead on Hallowe'en... but not all.
Notes: Many thanks to
starduchess for the beta!

Headmaster Snape stood high on the ramparts of the castle and stared into the night. Far down the valley, a fire burned in the center of Hogsmeade. Though undoubtedly a bonfire of epic proportions, its bright flickering was barely visible from his vantage point.

In his mind, figures capered frantically around the edge of the flames, daring the fire to touch them while they tossed their folded paper wishes or their letters to the dearly missed dead into the greedy blaze. Eyes wide and hopeful watched as sooty fragments spiraled up into the black sky.

Hallowe'en bonfires used to be rare in Hogsmeade, but they'd grown in popularity during the dark time that now enveloped the Wizarding World like a shroud. Fearful people sought comfort and wisdom wherever they thought they might find it, hoping for answers from something higher and wiser than themselves.

Fools! No wisdom, no deliverance, no answers would they get from the dead. The dead had no help to give to the living. The living were on their own. No one knew that better than he did. With a last look at the distant flicker of warmth, he turned away into the cold, bitter darkness. Alone.

November 8th, 2015
---
11:23 am -

Subtle color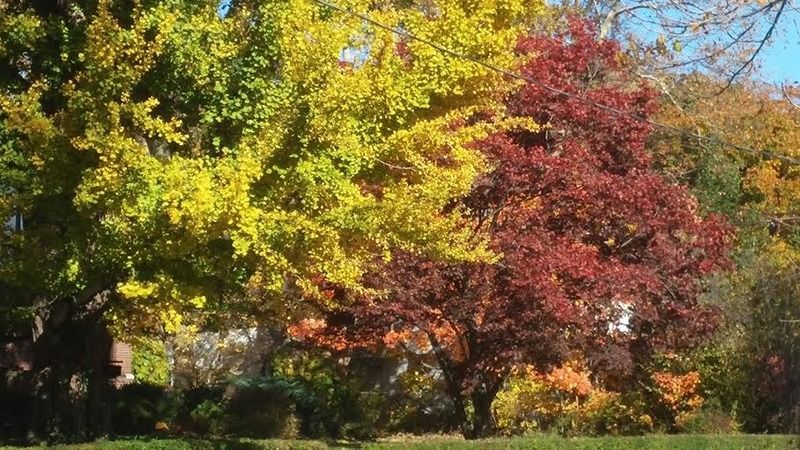 November 7th, 2015
---
09:49 am -

Peppermint candy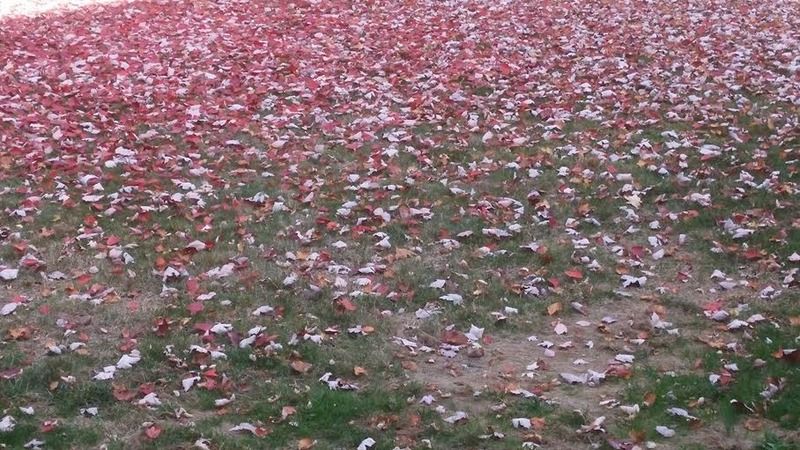 A carpet of reddish leaves, particularly if seen from above, always looks like a field of peppermints to me. :D Happy Saturday!

November 6th, 2015
---
11:18 am -

Sunny yellow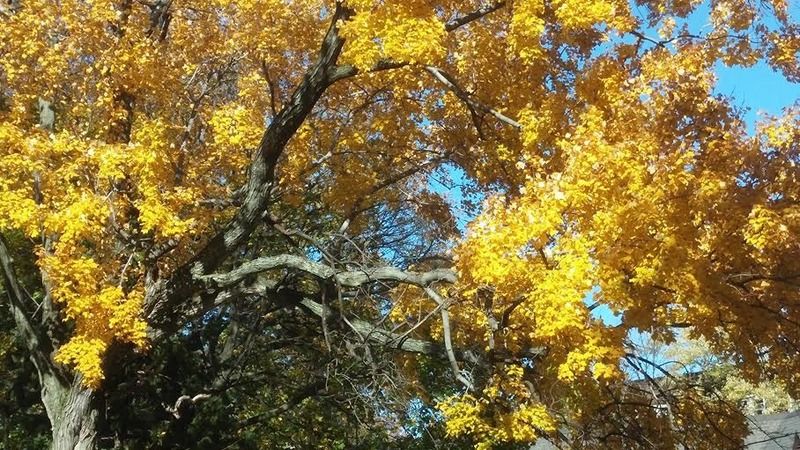 Gloomy gray has settled over us today, bringing rain and wind and much more seasonable temperatures. So I thought a burst of sunny yellow and blue would brighten things up a bit. Winter is coming, and I can't say I'm sorry about that, but I did enjoy the unexpected bit of summer we've had the last few days. Walking around in short sleeves and feeling warm isn't the usual thing for November in the north.

November 4th, 2015
---
09:43 am -

Art: Minerva's Day Out; R; Minerva McGonagall/ ?


This is a re-post of my final contribution to minerva fest on LJ. One of my favorite HP fests which, unfortunately, after five lovely years, has now come to an end. I had a feeling that might be the case, since so many long running fests are ending, so I wanted to go out with a bang.

Minerva fest is a prompt-based fest, so when I claimed my prompt, I decided to go all out with it and do a series of drawings to tell my story instead of just one. This is the result. :D

Prompt #35: Minerva has a day off, and spends it doing exactly what pleases her most. What does she do? Where does she go? Does she spend it alone, with friends, a little of both?

Title: Minerva's Day Out
Rating: R
Characters and/or Pairings: Minerva/Mystery Person ;D
Summary/Description: Minerva takes a day off and does what she wants.
Warnings: Nudity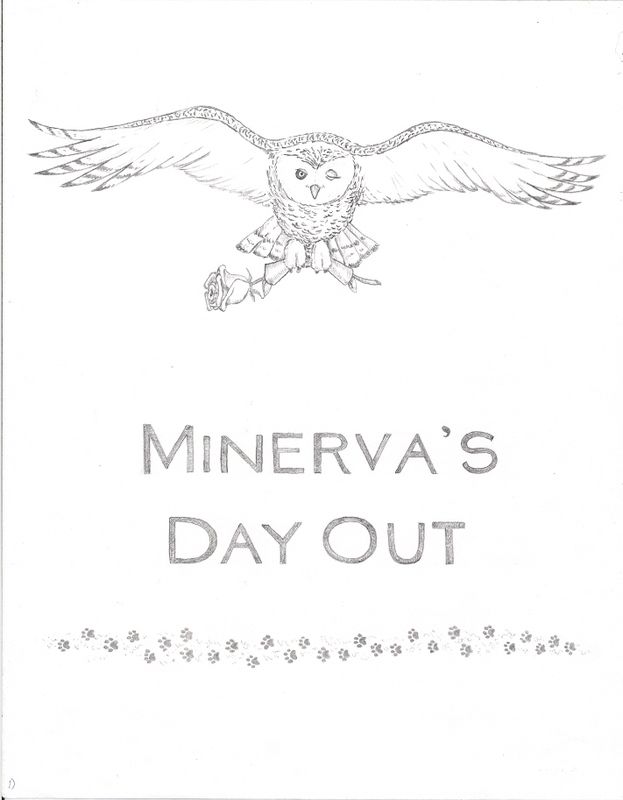 ( Minerva's Day Out )
November 2nd, 2015
---
09:11 am -

Fall Color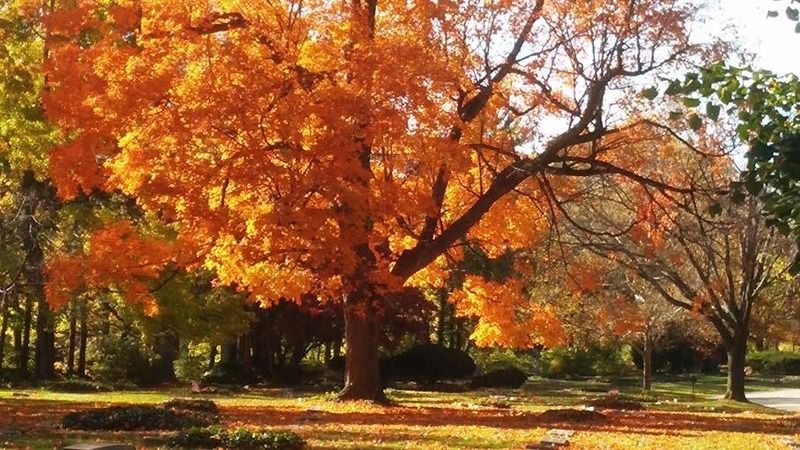 I want to post a few pictures of some of the colorful foliage I've come across lately, though I've decided to stretch it out a bit and post one picture a day for awhile.

It sort of feels as if Autumn itself has been stretching things out. The trees and shrubs seemed to begin turning fairly late this year and have been more patchy.

We're also going to have a week that sounds as if it will feel more like fall in Nashville than here in Cleveland with the temperature climbing to 70F on several days. I hope to get out and enjoy it before Old Man Winter sweeps into town... because you know he's coming. ;D

November 1st, 2015
---
05:28 pm -

Riddle me this...


It was a lovely day today so we went for a walk in a nearby cemetery, and what do you think we stumbled across... I had to take a picture. :D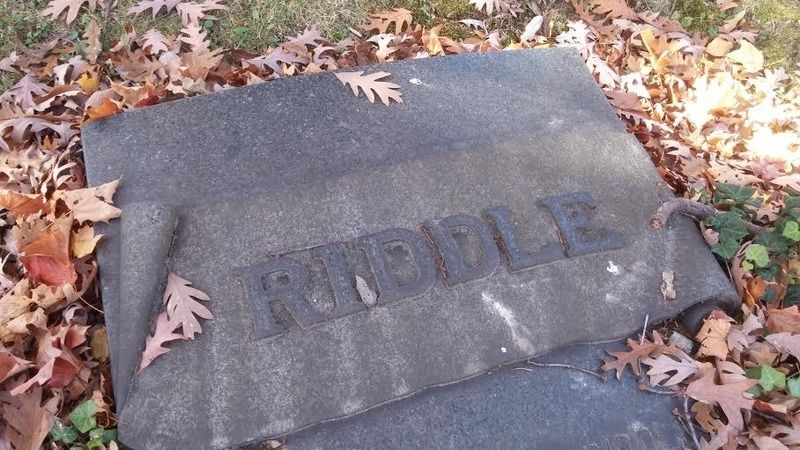 October 31st, 2015
---
01:15 pm -

Happy Halloween!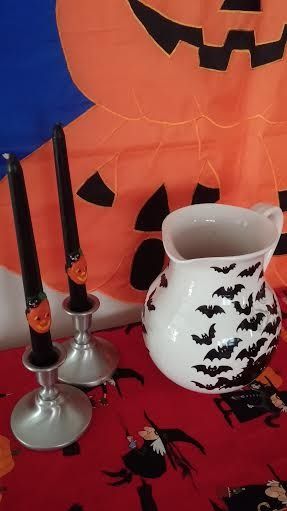 I hope everyone has a spooky day! Don't forget to check out the treats posting today at
hp_halloween! ;D

October 4th, 2015
---
11:54 am -

Happy Birthday, MinervaMcGonagall!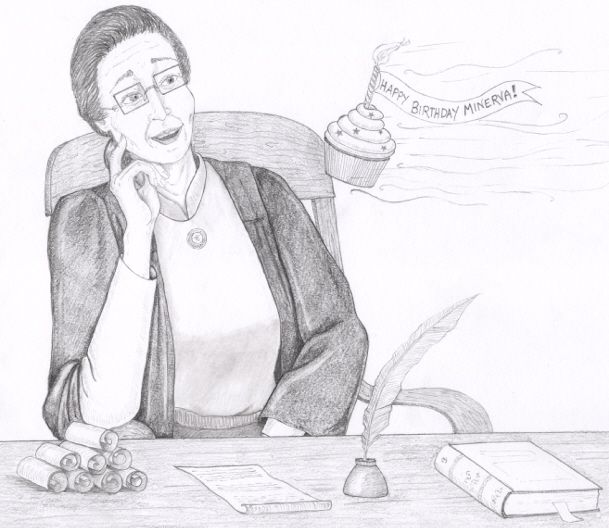 August 24th, 2015
---
09:43 am -

Art: Last couple of Fills for the Summer of Severus Comment Fest on LJ


The final two fills I did for the Summer of Severus Comment Fest. Both were done quickly, in pencil, though the second one has some colored pencil added to it as well. One is Severus (G) alone the other is Severus/Remus (PG).


( Perchance to Dream and Red Sky at Morning )

August 10th, 2015
---
08:22 am - Happy Birthday,
alisanne !
I hope you have a wonderful day! :D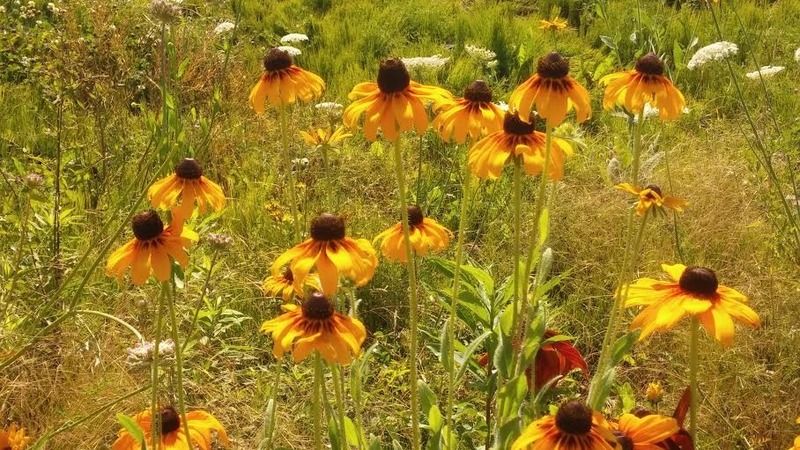 August 1st, 2015
---
12:49 pm -

Art: Only You; HP/SS; PG


Title: Only You
Pairing: HP/SS
Rating: PG
Warning: slash
Notes: Not my usual pairing, but this was done as a gift for
alisanne who was down and needed a boost. Pencil on Paper.

( Only You )

July 16th, 2015
---
10:33 am -

Art: Fills for the Summer of Severus Comment Fest on LJ: Both only Severus; Both G


Two quick fills I did for The Summer of Severus Comment Fest which is still going on Here on LJ. :D

( Art here )

June 11th, 2015
---
08:03 am -

My latest garden discovery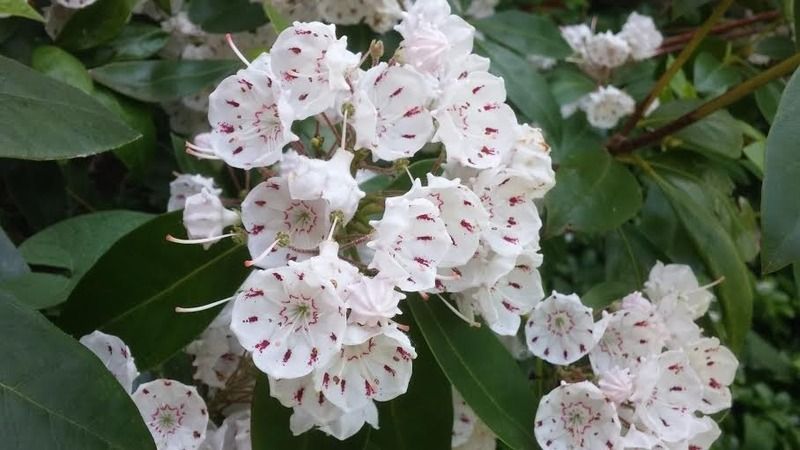 If I've done my research correctly, this is a mountain laurel. Any gardeners out there, please correct me if I have this wrong. I really want to know. There's a huge bush in my front garden full of these blossoms right next to an equally huge purpley-pink rhododendron. I think these are some of the more interesting blossoms I've ever seen. In front of these two giants is a much more modest hydrangea that's just getting ready to bloom but looks as if it'll be stunning once it does.

My hat's off to the previous owner of this house. He did a tremendous job with the gardens. There always seems to be something lovely coming into bloom. The rose bush on the side of the house is beginning to bloom, too, and I know that bloomed right up until we got our first snowfall last November.

June 2nd, 2015
---
11:16 am -

Artful Maneuvering; Severus Snape; G


Title: Artful Maneuvering
Word Count: 100
Rating: G
Challenge:
snape100 's Challenge #589: Snape and Mercury

Severus lifted the small jar of quicksilver from its shelf. He disliked using it. Even Muggles knew how toxic it was. However, The Dark Lord had commanded a potion to evoke vivid dreams, memory loss, and feelings of depression. The best potion used a dash of mercury.

He couldn't afford either to fail Voldemort or poison an ally. He'd simply have to craft an antidote, find out who was given the potion, and try to get them to overcome their suspicions and take it. Not an easy task. Just one of the many downsides to being a secret double agent.

May 26th, 2015
---
09:45 am -

More irises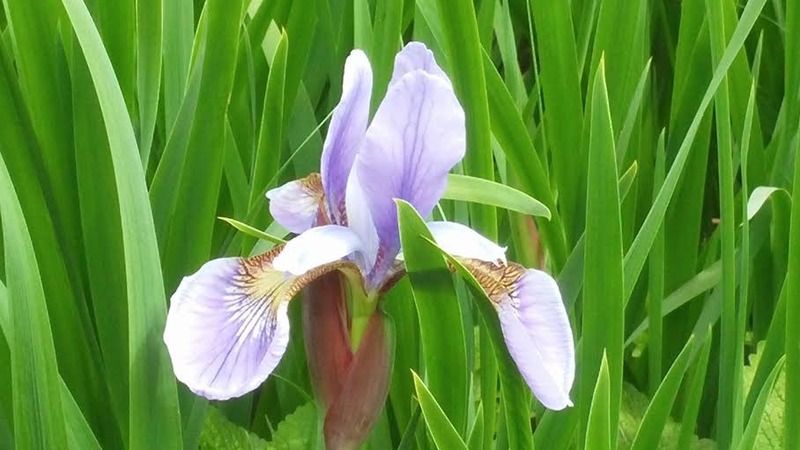 I recently discovered that I have a different variety of iris than the ones I brought with me already in the yard here. What I thought was a clump of day lilies, because I only saw them long after the blossoms were gone, was actually a bed of irises. Most are a delicate purple, but there's a smaller clump of yellow ones on the other side of a stone path. The garden here has been quite a source of lovely surprises. :D

( more irises )

May 25th, 2015
---
11:13 am -

Some life and color


Here are a few more pictures I took inside the Botanical Garden's Glasshouse. Such a nice place to visit! :D

( A bit more color and life )

May 23rd, 2015
---
08:53 am -

Orchid


My second orchid plant is now blooming, so here's a pretty flower to brighten up your day. :D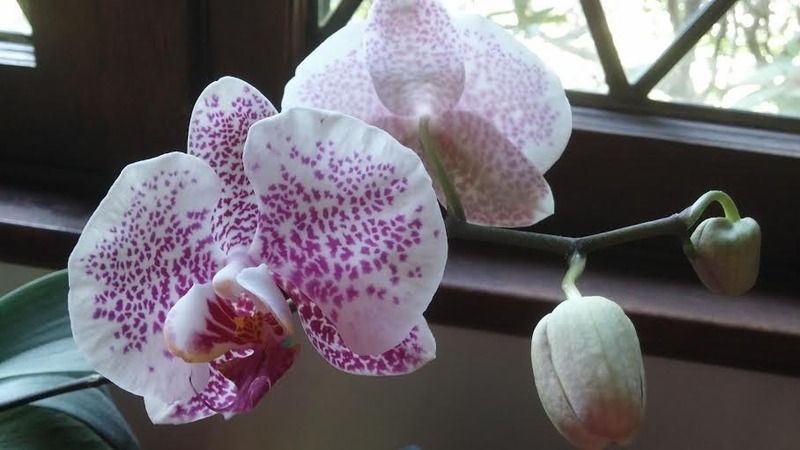 May 21st, 2015
---
04:52 pm -

Art: A Moment's Peace; G; LotR; Elrond and friends


Title: A Moment's Peace
Rating: G
Characters: Elrond and some furry friends
Medium: Pencil on Paper
Notes: Drawn for
the_winterwitch who wanted an illustration for her charming ficlet Disruption which can be found Here. I haven't drawn many characters from LotR, so my mental image is a bit fuzzy, but I hope you like it, A. :D

( A Moment's Peace )

May 18th, 2015
---
08:18 am -

Art: Wilhemina Grubbly-Plank; G


Title: Wilhemina Grubbly-Plank
Rating: G
Medium: pencil on paper
Notes: Drawn for
kellychambliss. Thank you, Kelly! I really enjoyed the challenge of drawing someone new!